Breakfast is unarguably the most important meal of the day. So why not start your day off right with a healthy and delicious meal?  Many people skip breakfast because they're rushing to get out the door – either to get to work, drop kids off the school, or both! Breakfast kick-starts your day.  Below are some easy-to-prepare breakfast suggestions that will give you the energy you need to tackle the day. Much of the preparation for these meals can be done in advance.
Besan ka Puda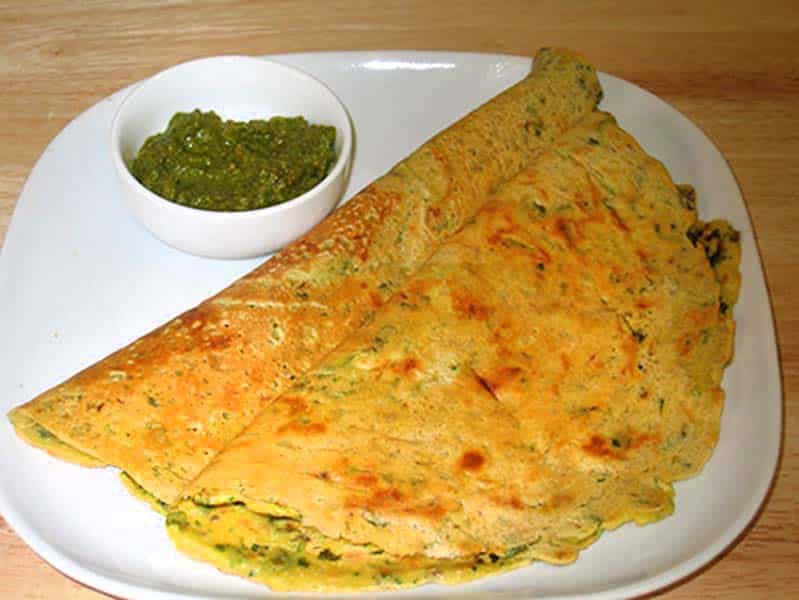 This is an all-time favorite with my family. This dish is both vegan and gluten free. Besan is also good for diabetics. Serve this dish with yogurt, pickle or hari cilantro chutney.  You can prepare the batter in advance and add the shredded zucchini just before making the puda.  Puda batter can be refrigerated for 3-4 days.
This is another vegan and gluten free healthy breakfast. You can serve this with aloo masala, sambar, and your choice of pickle or chutney.  This is another dish where the batter can be prepared in advance and stored in the fridge for 3-4 days.
If you are tired of the usual toast or bagel, this is a good replacement.  The filling can be prepared in advance and stored in the fridge for up to 2 days.  This can also be a quick lunch dish.
Upma Sooji

This is another family favorite.  You can prepare part of this dish in advance.  Follow steps 4, 5, and 6 to prepare the sooji mix.  You can refrigerate this for about one week.  Simply add boiling water with peas when ready to serve.
Enjoy!